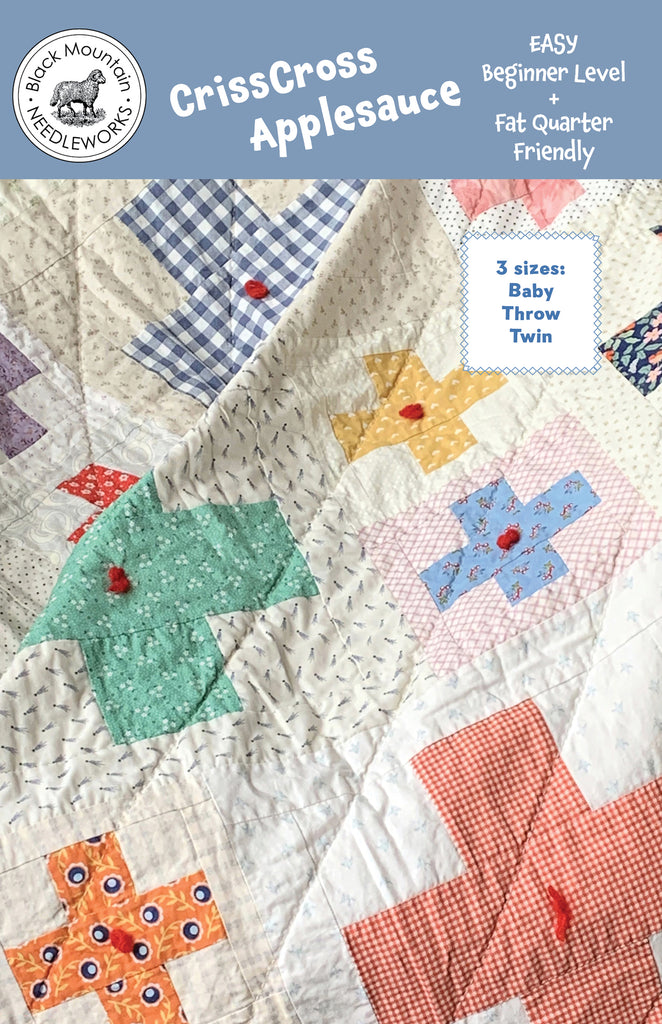 *NEW* Crisscross Applesauce - printed booklet
Printed booklet, shipped to you with a small shipping charge. If you'd prefer a PDF pattern that's emailed to you instead, shop for Crisscross Applesauce - PDF pattern download instead.
EASY Beginner Level + Fat Quarter Friendly

Includes 3 quilt sizes: Baby, Throw, Twin.
Clear step-by-step instructions with colorful diagrams.
Scrappy background (like my throw) or non-scrappy background (like my baby quilt). Instructions for both.
Includes instructions for yarn ties (so fun!) and big-stitch hand quilting.