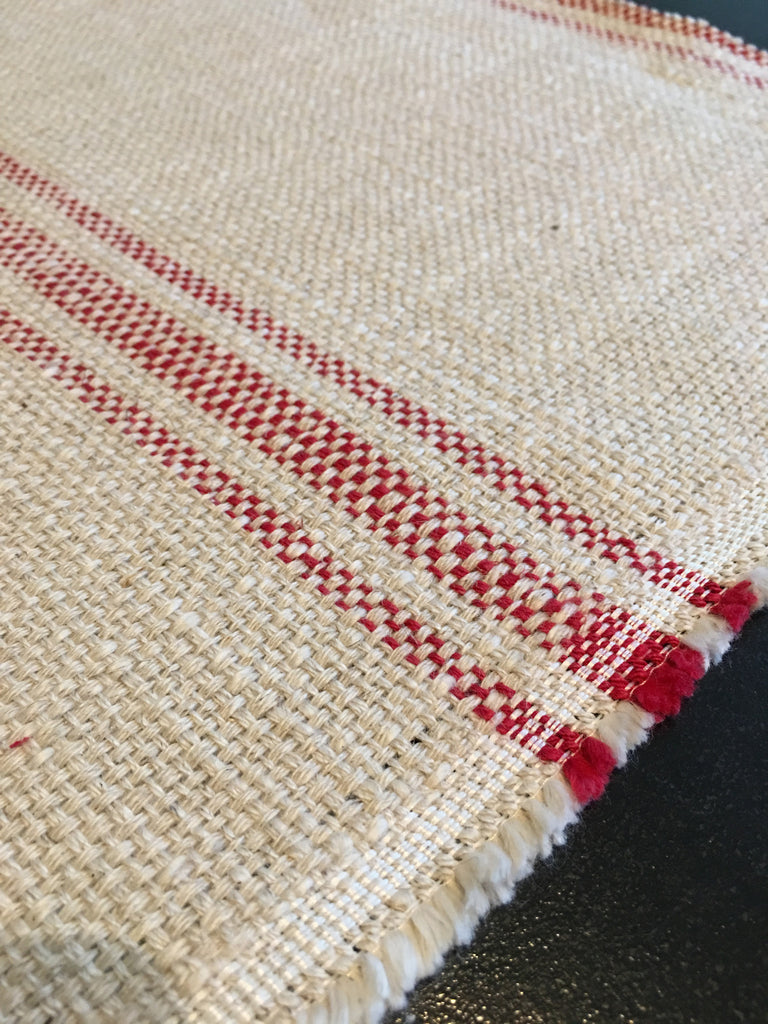 Joyful Pillow--FABRIC
FABRIC SOLD OUT
I was swamped with requests for the French Laundry fabric I used in my Joyful pillow, so I offered it for a limited time. My own supply is now gone, but you can still find it online:
Do an online search for

French Laundry Parisian Stripe Red

. It's 80% cotton 20% linen. Thick, nubby texture. Sells for about $38 per yard. This is the same fabric I used, shown in the pattern photo.
You need a piece 22" x 22" for the pillow front. Purchase 5/8 yard for 22-1/2" tight fit, or 3/4 yard for 27" generous fit. Fabric is 54" wide, so you might end up with enough for 2 pillow fronts, depending on the placement of the stripe.
I only used the French Laundry fabric on the pillow front. On the back, I used regular-weight red ticking stripe.
Pattern sold separately. Look for Joyful Pillow--download PDF pattern.