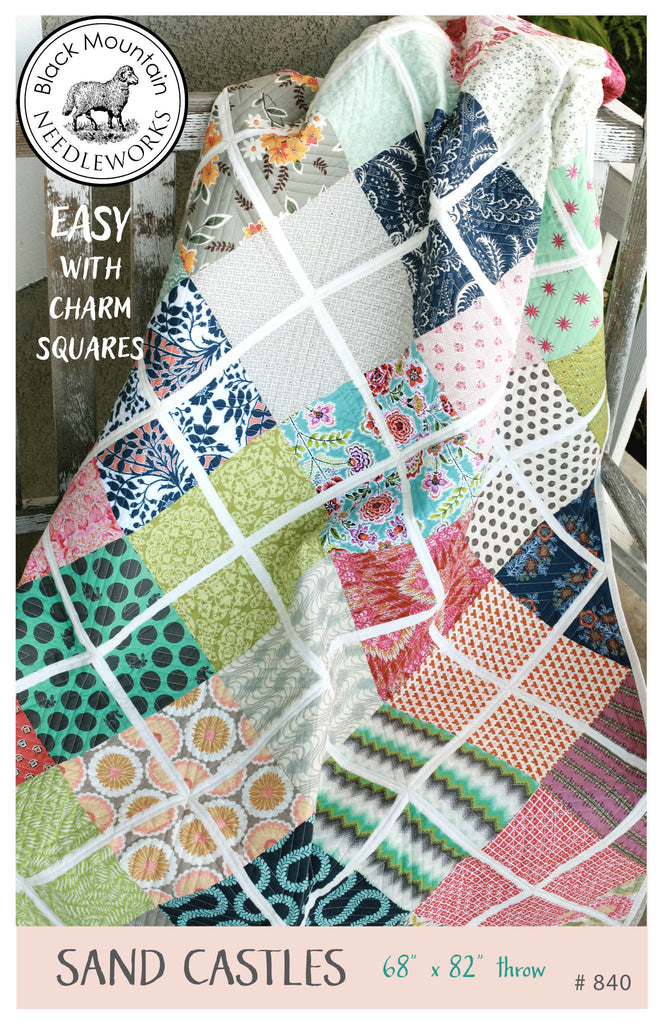 Sand Castles--download PDF pattern
68" x 82"
NOTE: This is a PDF pattern that will be EMAILED to you. If you'd prefer a printed pattern be shipped to you, shop for "Sand Castles printed pattern" instead.
Quick and easy.

Perfect for 5" charm squares, 10" layer cakes, or all those beautiful scraps you've collected.

Clear, step-by-step instructions with lots of diagrams

Great for a beginner -- or anyone who loves blending fabrics.